Access your data, anywhere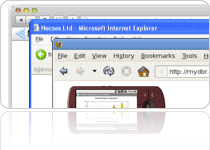 myDBR supports accessing the data anywhere. Whether you are at the office or on the road, your data is accessible to you.
No limitations on the access method. Choose your access method from any desktop browser to any mobile device.
Find the essence from your data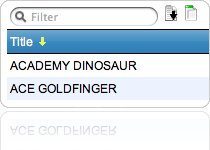 myDBR's online reports offer full range of tools to dig into the data.
Even with the larger datasets you can filter, sort, page your data
whichever way is most suitable for you.
All directly from your browser.
Export your data
Want to process your data offline? myDBR offers export functionality for you to export into Excel.
Graphviz charts can be exported as source code.